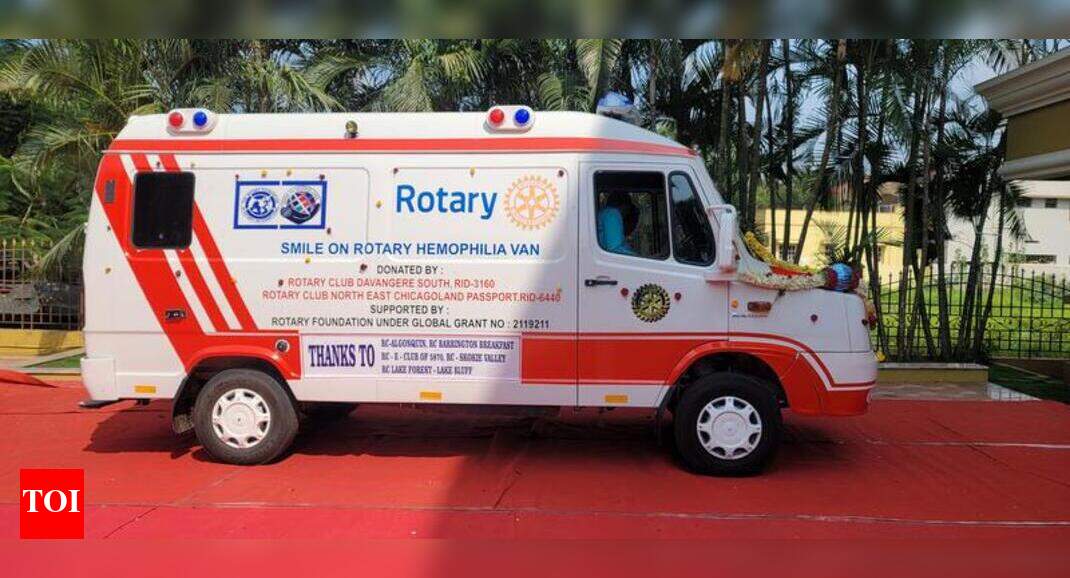 Special Mobile Service Unit for Hemophilia Patients | Hubballi News
Davanagere: Karnataka Haemophilia Society (KHS) will soon launch a hemophilia care mobile service unit to manage bleeding episodes of hemophilia patients as early as possible and avoid complications for them.
Dr Suresh Hanagavadi, chairman of KHS, said the service will be available to those who live 100km around Davanagere.
KHS has been serving hemophilia patients for more than three decades. He educates family members of hemophilia patients through awareness camps and workshops.
"In case of emergency, our mobile service unit will rush to the patient's door as soon as he receives a phone call and provide primary treatment. Later, the patient will be taken to the hemophilia treatment center located on the KHS campus for further management, especially rehabilitation, or will be admitted to intensive care at any nearby hospital depending on the patient's condition," Dr Hanagavadi said.
Hemophilia is a genetic and incurable bleeding disorder caused by a deficiency of certain clotting proteins in the blood. Internal bleeding most often occurs in joints and weight-bearing muscles, in addition to the brain or abdomen, which are fatal. Since most rural patients receive delayed treatment, more blood accumulates in the joints, leading to progressive disability. Some patients may succumb to life-threatening bleeding before reaching hospital, Dr Hanagavadi said.
"Therefore, we are introducing a mobile treatment service to infuse a deficient coagulation protein, known as anti-hemophilia factor (AHF), needed by the patient at the earliest," said. He said the Rotary Club had supported KHS through global grants to procure a mobile van, specifically designed for hemophilia care. You can call 7795287877 to take advantage of the service.