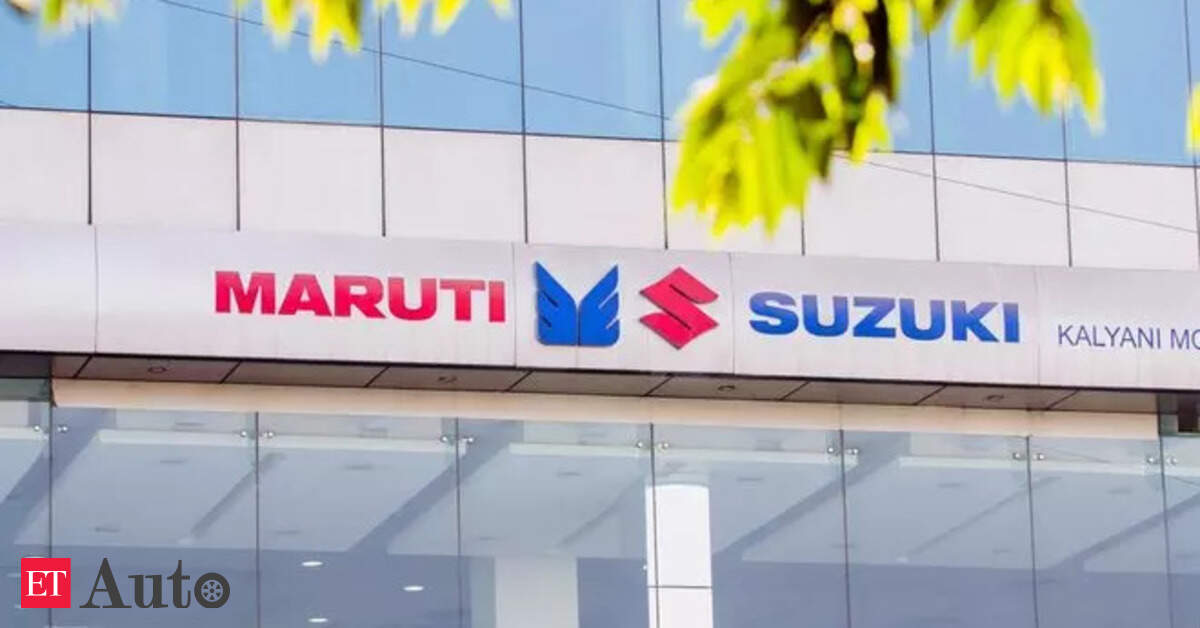 Maruti Suzuki India To Increase Mobile Service Vans To Over 300 By Year End, Auto News, ET Auto
With the COVID-19 pandemic increasing the demand for in-home vehicle maintenance, the country's largest automaker, Maruti Suzuki India Ltd (MSIL) is increasing the number of its mobile service vans to over 300 here the end of this fiscal year as part of its Service on Wheels initiative, according to a senior company official. Driven by the "Maruti Suzuki Service on Wheels" and the measures taken in its workshops, including digitization and safety and hygiene measures, the vehicle maintenance activity of the company has been able to do better in the second quarter than it did in the comparable period of 2019-20, before the pandemic hit.
"The Maruti service has rebounded very quickly from COVID-19. Our service on wheels has become a huge success. Customers today prefer that," said Partho Banerjee, senior executive director of MSIL service, Partho Banerjee.
Previously, the company only did free maintenance of vehicles at customer gates, as paid services required lifting of the vehicle. The company then approached the problem by offering the concept of mobile service on the Super Carry platform (the company's light commercial vehicle), he added.
"In a short period of a year we now have 250 Service on Wheels – which is a large number over an entire year. It shows how that demand is coming in and we are trying to meet it," Banerjee added.
He added, "We are ramping up at a very rapid rate because dealers as well as customers are more interested in the maintenance being done on their doorstep."
Stating that even in rural areas, the wheeled service has good traction, Banerjee said: "Customers are so happy that they don't have to go to workshops. is hardly possible to have a large engine workshop. "
Sharing the company's plans to improve service, he said, "We expect to reach over 300 (wheeled service) by the end of the (financial) year."
When asked if the growth of his wheeled service was linked to the pandemic, he said, "Demand has just increased after COVID-19. Customers are now looking forward to wheeled service."
Elaborating on how the company's service business has grown, Banerjee said, "Our growth rate was around 20% in the second quarter.
In the first quarter, growth was lower due to the lockdown due to the second wave of the pandemic, he said.
"In the second quarter we had 20% growth. I think we are doing better than the (same) quarter of 2019-2020, which was not a COVID-19 year," Banerjee said.
Asked about the outlook for the current year, he said: "We are doing it quarter by quarter. I don't know what will happen in the next quarter. People talk about a third wave and stuff. fingers crossed, we will cross the bridge as when we get there. "

Read also :