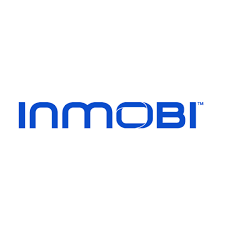 InMobi Unveils Robust New Telecommunications Offering for Mobile Service Providers Around the World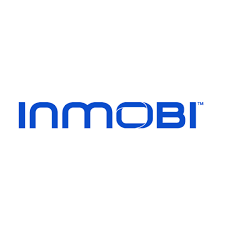 InMobia leading provider of marketing and monetization technologies, today announced the launch of InMobi Telcoa new suite of offers that allows mobile operators to deliver and monetize compelling content, improve the experience of their subscribers and grow their businesses. Already adopted by three of the leading telecommunications providers in North America and one of the largest in the Middle East and Latin America, InMobi Telco marks the company's global expansion into the corporate telecommunications sector in accordance with its mandate to connect businesses to consumers through mobile, focused solutions.
The primary of InMobi's new solutions is Swish, a one-stop home screen concierge for consumers, which helps consumers discover content and dynamically adapt to their preferences as they scroll. Swish includes discovery tools like Swish Folders, Unbox, and Web, as well as Swish News, Games, and Deals. Designed to make consuming content a rewarding experience for users, Swish monetizes engagement to deliver new revenue streams while attracting and retaining more customers for telecom operators.
"Mobile carriers and phone manufacturers are under pressure to deliver the best on-device experience, and InMobi's personalized apps help increase user engagement with retention strategies that support growth and enable growth. new revenue streams, "said Chandrashekhar Vattikuti, senior vice president, InMobi Telco. "With frictionless solutions, intelligent content engagement techniques and transparent discovery experiences, InMobi enables carriers to deliver better outcomes to end users and give them a better understanding of their customers. "
InMobi Telco helps elevate, scale and monetize digital businesses
As consumers spend more and more time on mobile, this should take into account almost a third From all the time spent with the media in the United States, the industry is again at an inflection point with significant growth potential:
Elevate Owned and Operated Channels: InMobi Telco provides access to sustainable revenue streams with plug-and-play owned and operated multimedia applications designed to improve user engagement, build consumer confidence and retain consumers. Swish customer experiences include a host of frictionless options from Swish Unbox, which improves user onboarding, inspirational content through Swish Folders and Swish Explore, native navigation with Swish Web, and personalized engagement with Swish.Me.
Increase business growth: Studies show that a five percent increase in customer retention rate can increase profits by 25 to 95 percent for a mobile operator. InMobi Telco helps vendors create and strengthen their growth potential through compelling user engagement and retention strategies to drive growth and improve customer interactions in real time.
Monetize Telecom Assets: Diversify revenue streams with InMobi's on-device experiences and data monetization platform, paired with telecommunications data, to optimize data assets owned and enable the creation of 'a personalized mobile experience. With engagement-driven monetization techniques and relevant content, InMobi offers more ways to unlock telecom assets and create revenue opportunities at no additional cost.
For more information on Inmobi Telco, please visit inmobi.com/telco-solutions.