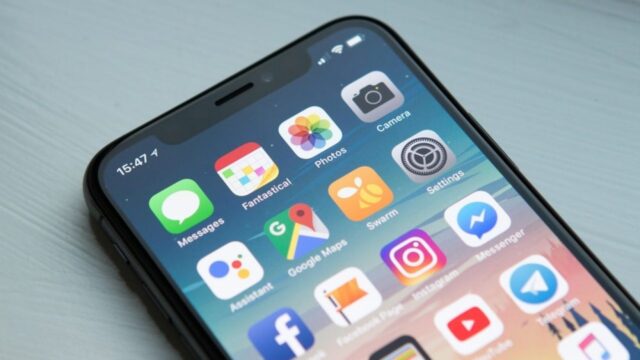 How to Use Outsourcing for Mobile App Development in 2022
An increase in the consumption of mobile applications is constantly recorded. Mobile applications were downloaded 63% more times in 2021 (230 billion downloads) compared to 2016. As the market continues to strengthen, the question arises of how to approach the process of creating mobile applications . When you decide to develop such an application in your company, you may be interested in developing outsourcing.
Outsourcing as a tool has become extremely popular lately. There are several reasons why organizations consider it a good solution. In the article below, you will learn how to outsource mobile development outside the organization and how to research and find the right outsourcing partner.
Basic Information About Mobile Application Development Services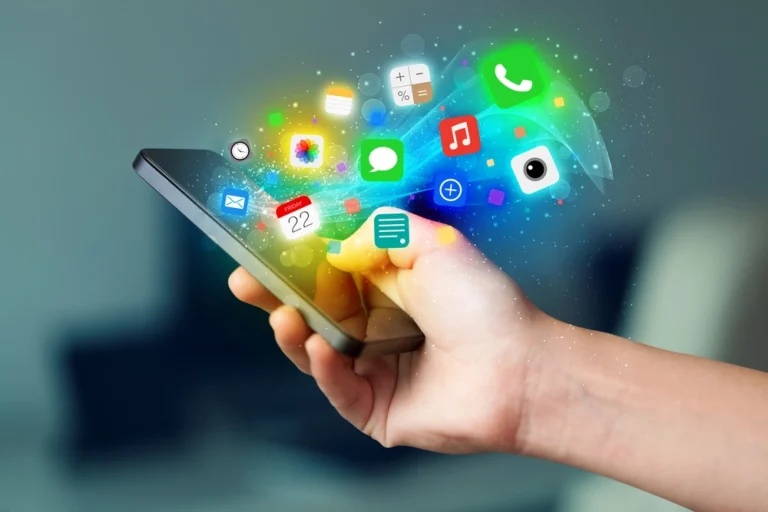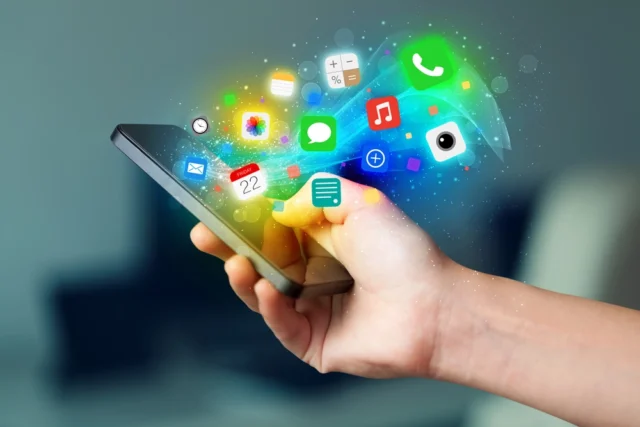 At the very beginning, you need to figure out what your expectations are from the app. When you answer the question of exactly what you need and how to do it, you are better able to instruct programmers during commissioning. This way you reduce the risk that the final product will not meet your requirements or that it will work in a different way than you imagined.
Mobile development trends in 2022
Everyone realizes that to ensure continuous development, it is necessary to introduce changes. A very important aspect is to follow and keep up with current mobile trends in order to constantly develop and be able to exist in the market among the competition.
Here are some trends that should emerge this year:
Support for foldable phones,
Integration of IoT applications,
Augmented reality,
Progressive Web Apps,
AI and machine learning (facial recognition, voice search)
Mobile wallets (Apple Pay, Google Play).
Expected costs to build an app in 2022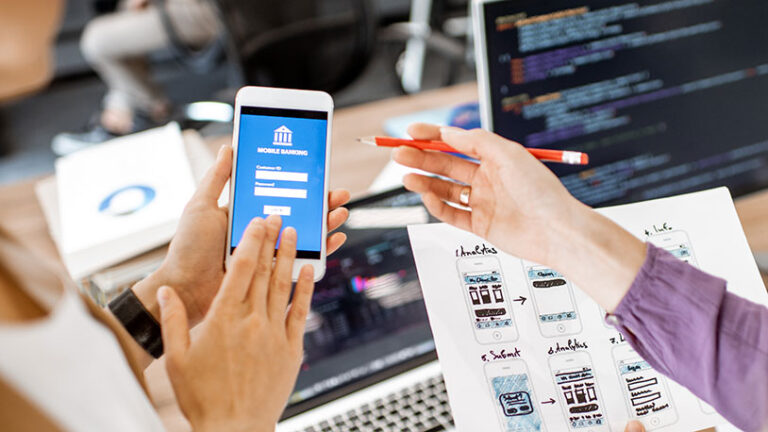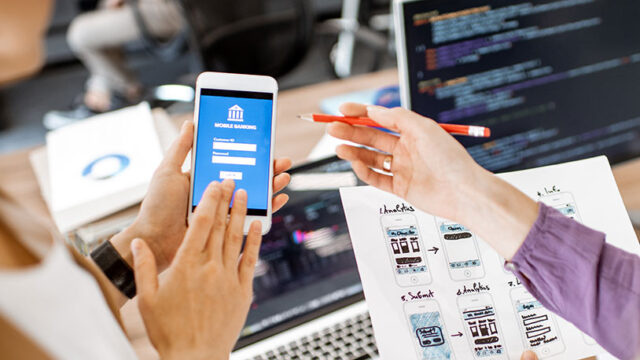 If you want your application to be compatible with other platforms, you must take into account that its cost will probably increase. Currently, prices for creating a mobile application start at 30,000 euros. Of course, the final quote depends on your needs and the requirements of the application.
Every project is different from the next, and many factors can be important in the functionality, complexity, or target platform of the final settlement.
Development of mobile applications for offshore and nearshore outsourcing
The emergence of outsourcing frameworks can take various forms. There are offshore and nearshore outsourcing. Do you know how they differ from each other?
These two terms refer to a place. When another property developer provides services from a location fairly close to your location, it is called proximity. Offshoring, on the other hand, is most often understood as outsourcing to countries with lower cost economies. Then the development team works from another country. Benefits of outsourcing
Outsourcing application development has many advantages: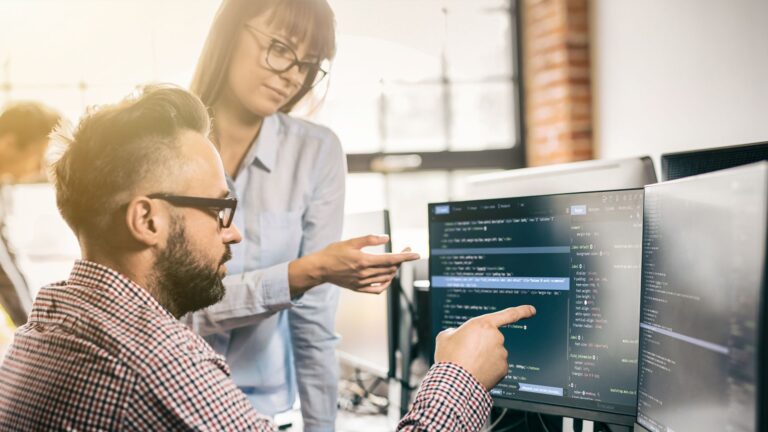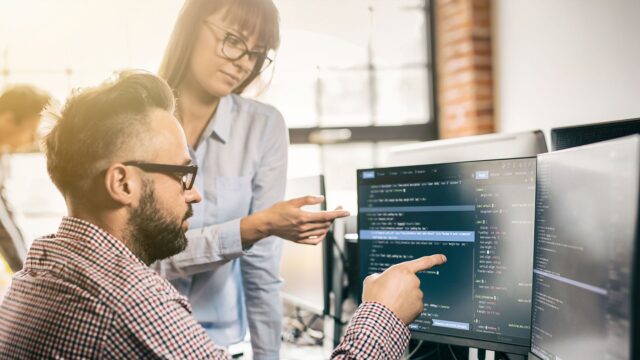 You can build a skilled team with multiple abilities. To create and hire the right team permanently, you will waste a lot of time and resources, especially if the project you are working on is complicated. In this case, the location is not an obstacle, you can choose the most suitable developers from all over the world.
You will reduce costs. As you may have read above, outsourcing is much more profitable than in-house employment. Outsourcing from offshore developers, for example from Eastern Europe, is cheaper. If your business operates in high-cost living areas, your business can save money on price, infrastructure, benefits, and other costs by working with suppliers in low-cost countries.
You will save valuable time. A professional team will definitely be created for you. You don't have to worry about developer training either, and a well-chosen IT partner will know which tech stack to use in your project.
You can avoid micromanagement. There will be no management associated with maintaining staff. You can focus on running and growing your business while the outsourcing agency will focus on developing your application. The outsourcing team must ensure that the pace of development is maintained and quality assured. As a client, you can make decisions based on performance indicators and KPIs.
You can easily scale. Ultimately, outsourcing gives you the ability to stay flexible. At any time, you can hire new people, select them according to the knowledge corresponding to your project, adjust the structure and size it according to your needs.
Of course, as with any solution, there is some risk associated with outsourcing. It may be a question of cultural or temporal differences. However, by choosing the right IT partner, they can be easily avoided.
How much does app development outsourcing cost in 2022?
The cost of outsourcing application development varies depending on the location from which you recruit the team. If you care about both price and quality, you should consider hiring experts from the CEE region. American developers charge 110 to 160 euros per developer hour, while in Europe the costs are between 30 and 60 euros per hour.
Mobile App Development Outsourcing Process in 2022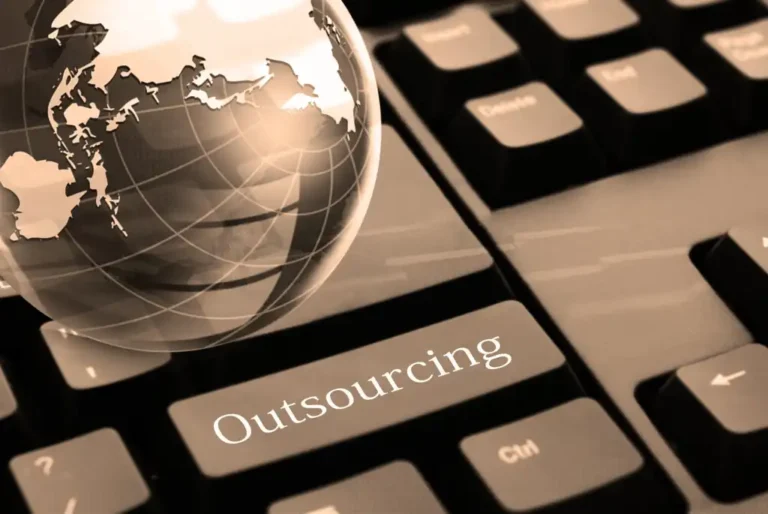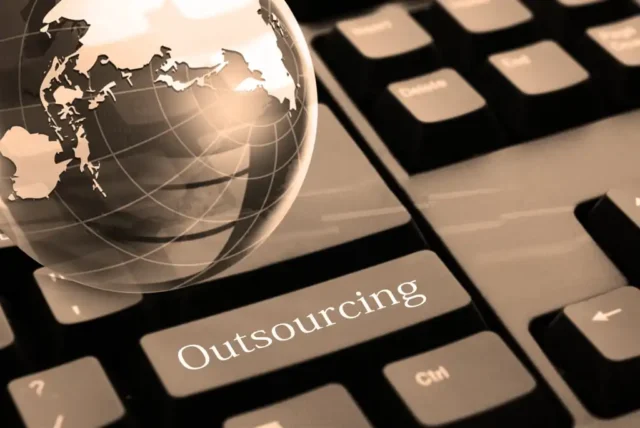 Outsourcing can be demanding. Learn the rules that will allow you to effectively manage the process and optimize your activities:
Determine the exact needs,
Estimate the budget,
Allow time for research,
Discover the company's portfolio,
Work with the appropriate agency.
Determine the exact needs
Before checking the development possibilities, you must clearly define what you expect from the application. Include your company values, thanks to which you create your own idea. Even though an outsourcing agency should be accountable for performance. Clearly defined assumptions will allow you to choose the right partner faster and more accurately. You need to answer questions such as: what is the target platform and who is the recipient of this product. Thanks to these answers, your concept will be as precise as possible.
Estimate the budget
Calculating the financial resources you can devote to an outsourcing agency will allow you to choose the right one. You have to remember that the cheapest agencies are not the best choice. You can consider another alternative option. Remember to use your budget and time wisely.
Allow time for research
Once you're able to figure out what you want from the app, it's worth researching the available options. Selection of solutions mainly according to your needs. Before making the final decision, it is worth considering the advantages and disadvantages of each option. You can outsource such a task to a specialized agency. Pay attention to compatibility, so it's worth researching and compiling a list of available software providers. The technology stack must be most judiciously adapted to the project, that is, it must meet your expectations, your skills and your technological requirements.
Discover the company's portfolio
Review the vendor portfolio, but not just for experience. If you want an amazing end product, you need to find a supplier that specializes in the field your project is related to. If the company does not have experience in the same industry as you, find out if it has done a project in this area in the past. See available business reviews. Rather than just checking online reviews, also check industry rankings such as Clutch or Techreviewer.
Work with the appropriate agency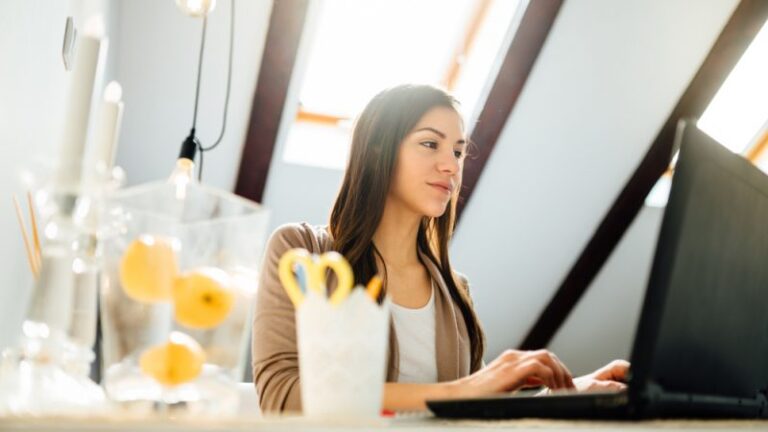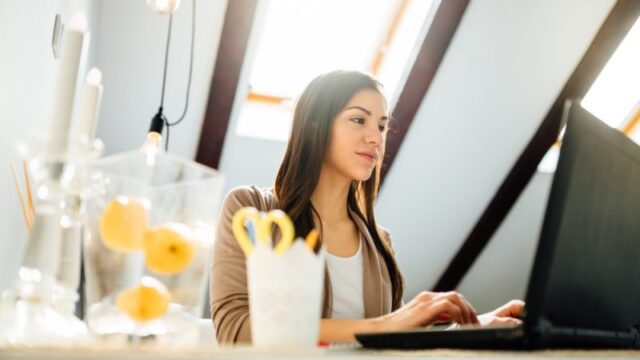 Choose and contact the appropriate outsourcing agency. Share your opinions, comments, thoughts and suggestions with your IT partner. This can help eliminate irrelevant elements in the design. Decide which service and payment model is right for you. Don't forget to sign the contract before you start working on the project. Finally, consider that this is not a one-sided process and that it is worth building a relationship with an IT partner.
Why outsource to Poland?
Outsourcing is currently one of the most chosen forms of application development, due to its low costs and the provision of a qualified team of specialists. Poland is one of the most attractive places for outsourcing. Moreover, Polish programmers are considered one of the best in the world and communicate fluently in English. One of these Polish outsourcing agencies is applausewhich has a team of great experts.