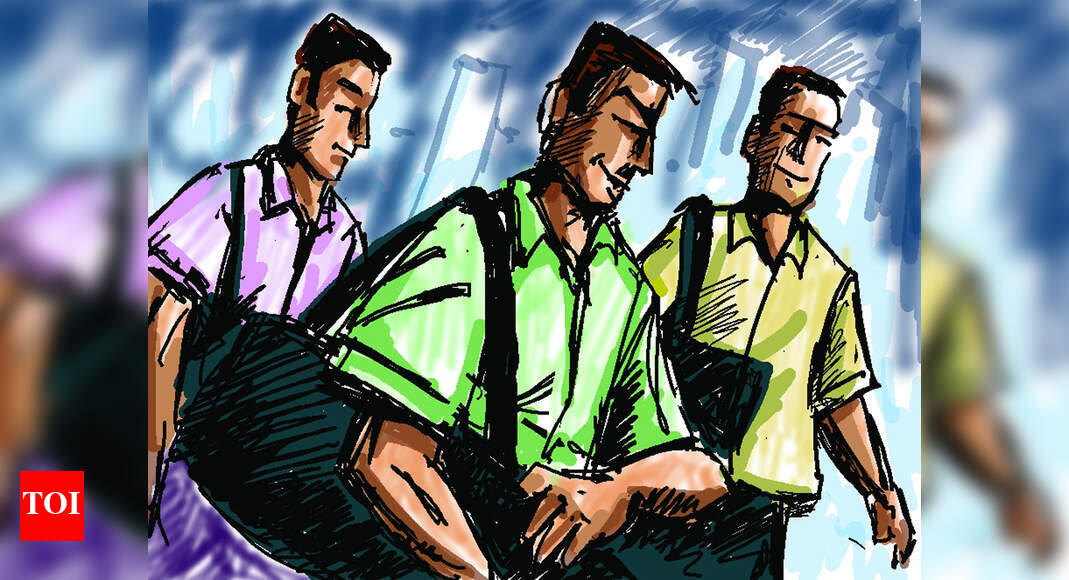 Greater Noida: Burglars break into a mobile shop, flee with gadgets worth Rs 12 lakh | News from Noida
GRAND NOIDA: A burglary was reported at a mobile store in the Kasna area late Monday evening.
According to the police, the thieves fled with mobiles worth Rs 12 lakh and the crime was filmed by a CCTV camera in the store.
The incident came to light on Tuesday morning when the owner, identified as Kamal Bhati, opened the store. In his complaint, Bhati claimed that when he came to open the store around 9 a.m., he found that the shutter was open.
When he entered the store, he saw that a large number of phones were missing, after which he immediately checked the CCTV footage of the showroom.
The video clip shows two masked men entering the store around 1 a.m. They stayed inside for a few hours before decamping with 84 phones worth over Rs 12 lakh.
Sudhir Kumar Singh, SHO, Kasna Police Station, told TOI that on the basis of a complaint, an FIR was registered against unknown persons under Articles 457 (trespassing or burglary of house at night in order to commit offense punishable by imprisonment) and 380 (theft from the dwelling house, etc.) of the IPC.
"An investigation into this is underway. There were at least two burglars who are seen in the pictures. We are working on their tracing. So far, the owner hasn't cast any suspicion on anyone, "SHO said.