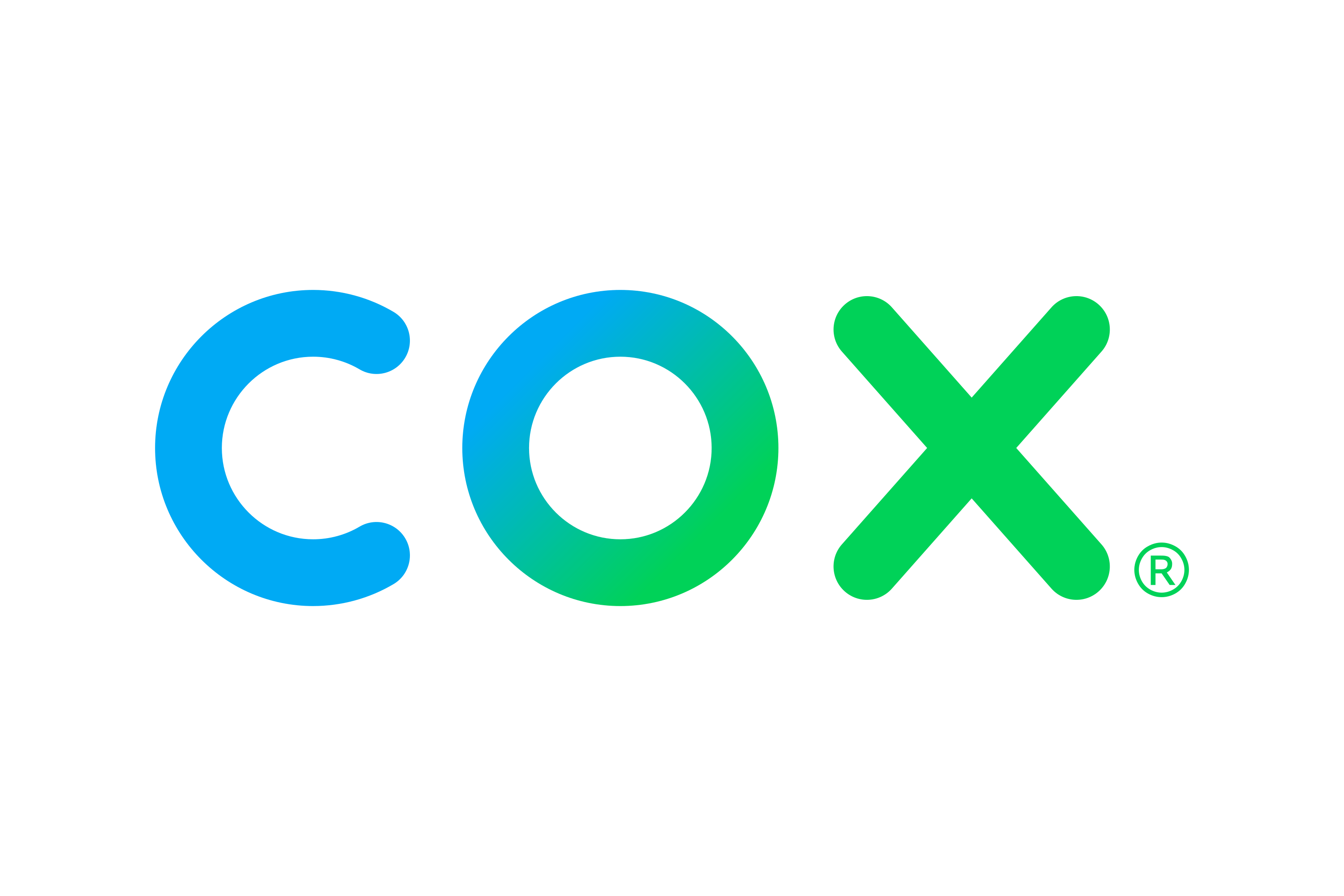 Cox pilots mobile service in three markets
Cox customers in Hampton Roads, Virginia, Omaha, Nebraska and Las Vegas now have access to Cox Mobile
Cox Communications is currently piloting its new Cox Mobile mobile phone service in Hampton Roads, Virginia, Omaha, Nebraska and Las Vegas. The announcement comes more than a decade after the cable company ended earlier mobile efforts, citing an inability to compete in the market and gain access to "iconic wireless devices."
Now people in the pilot regions will have access to 4G LTE and 5G coverage bearing the Cox name, as well as Cox Internet and more than 4 million company Wi-Fi hotspots.
"We have done extensive research to understand what our customers want and expect from their mobile provider," said company president Mark Greatrex. "Cox Mobile gives our customers what they want: a simple, flexible and reliable mobile experience, wherever they go."
Although Cox has not officially announced its MVNO partner, the mobile services mirror those offered by Comcast and Charter Communications, which have publicly known MVNO pacts with Verizon, suggesting it may also be the carrier behind new Cox services. For example, Cox, like the other two, sells a la carte and unlimited data options and offers mobile services first to its existing home broadband customers. Its Pay As You Gig option starts at $15 per gigabyte and its Gig Unlimited tier sells for $45 per month per line.
Although Cox announced an MVNO deal with Verizon in early 2021, a prior deal between the cable company and Sprint caused a bit of a hang-up. T-Mobile US, which merged with Sprint in 2020, argued at the time that because Cox had an earlier deal with Sprint, it should be required to use T-Mobile's network for mobile services. and filed a lawsuit to support his argument. However, a March 2022 court ruling ruled in Cox's favor, allowing the company to move forward with its wireless plans in partnership with any MVNO it chooses.
The cable company currently has about 6 million residential broadband customers and said it plans to launch Cox Mobile in its remaining markets on a "rolling year-round basis." These markets include parts of Arizona, Arkansas, California, Connecticut, Florida, Georgia, Idaho, Iowa, Kansas, Louisiana, Massachusetts, North Carolina, Ohio, Oklahoma and Rhode Island.
With the launch, Cox is now part of a larger trend that sees cable companies entering the mobile space. In addition to Comcast and Charter, which rapidly expanded their mobile business throughout 2022, Altice USA and WideOpenWest also launched mobile services.